Haven't heard of the IndieBizChicks conference you say? Well if you own your own craft business or are thinking of starting one, you should definitely join in on this inexpensive, no-travel-needed conference.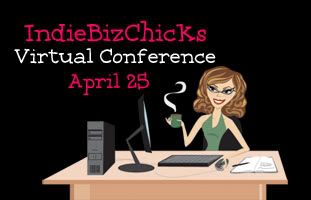 The entire conference will be focused on helping give you the tools needed to grow your business. The best part is that the whole conference is held via conference call so you don't have to worry about travel expenses or hotel rooms.
Topics covered will include working with brands, using Pinterest to your advantage, mailing lists and having your own website, becoming more productive, and many more interesting topics. You can see the full schedule here.
We are super excited about this conference not only because it will be extremely helpful and interesting to anyone trying to run their own business, but also because our very own Simone Collins, Director of Social Media, is one of the guest speakers!
We hope some of you join in and let us know how helpful it was to you!